Other Tips and Tricks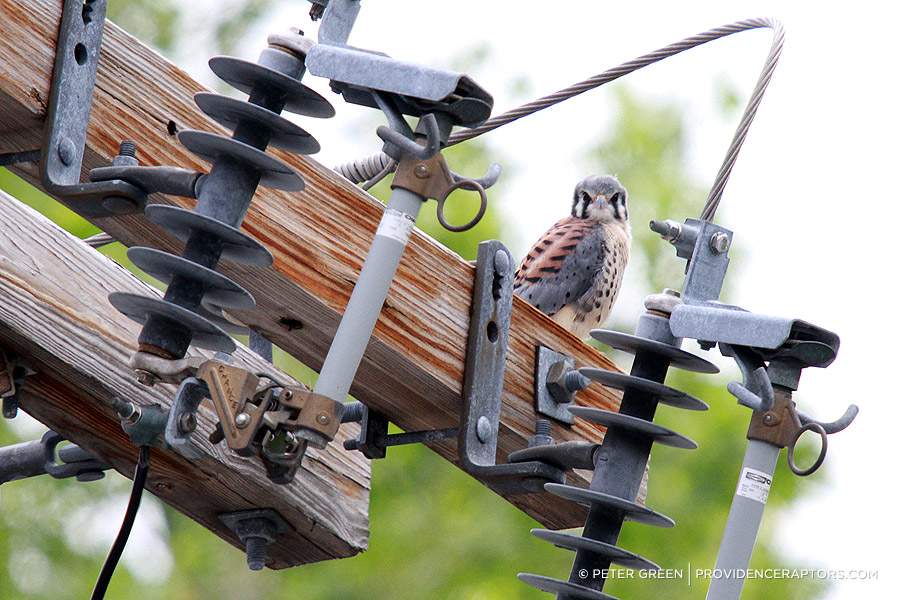 Team Management Tools: Many partners function as teams that collectively monitor several boxes. In an effort to facilitate group management, we introduced the capacity for a partner to create a group. Team Leaders can create a group, add group members, and assign them boxes for which they'll monitor and submit data. All group members enjoy a private discussion board visible only to your group and website administrators. This feature creates a space for your team to discuss issues related to your program and helps Team Leaders keep track of the group's progress! Check it out here.
Share Large Datasets: Many partners or would-be partners have LOTS of data to share because they monitor many boxes or have been operating for several years! We want to facilitate the process of getting that data to us. Our future goal is to create the ability for partners to efficiently upload lots of data directly into our website. Until we can implement a more robust feature, we are accepting large datasets via email utilizing a data template.
Please email us at kestrelpartnership@peregrinefund.org if you have more American Kestrel nesting data than you can enter into our website. We'll send you our data-entry template and work with you to get it into a usable format for our purposes. We encourage suggestions and feedback from partners on making this template as user friendly as possible. 
PowerPoint Presentation: We want you to share with your community and friends what you've been up to as a vital part of the American Kestrel Partnership. As a token of our appreciation for your commitment, we created a PowerPoint Presentation for use by any registered partner. Check it out here and please send feedback.
Recruitment Flyer for Partners to Distribute: Lots of folks have asked for flyers or handouts to distribute when you tell others about the American Kestrel Partnership. We created just this to help you recruit volunteers to your program or to inspire others to initiate a new kestrel monitoring trail! Find it here!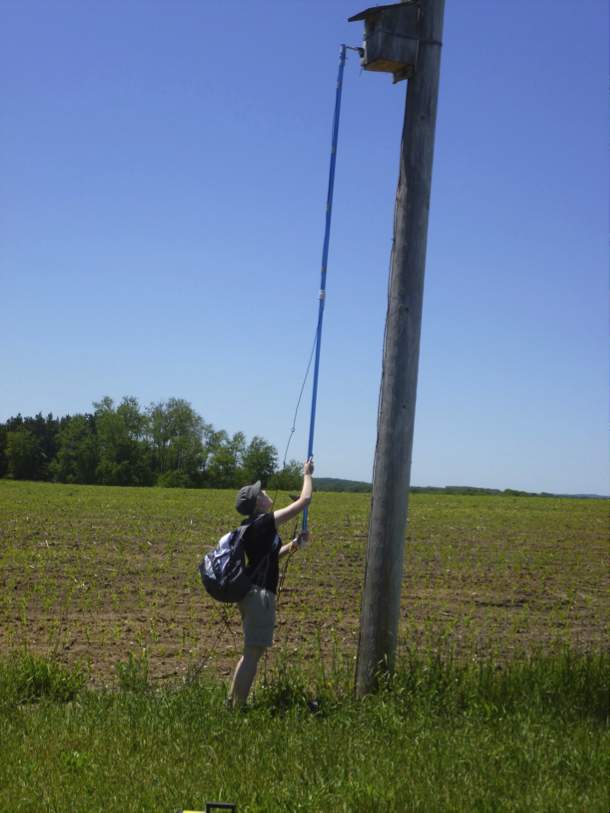 Designs for Pole Mounted Camera:
Pole-mounted camera design for checking nest boxes. Design by Megan Shave (Michigan State University) CLICK HERE
From Lee Pauser: Since the year 2004 I've used several variations of cameras to inspect the contents of large nest boxes that were not easily accessible without the use of a ladder. Without a means to inspect the interiors of these boxes, it is often unknown if the box has ever been used, is currently being used, and, if so, by whom. This document provides details on using a GoPro or an inexpensive digital camera to monitor nest boxes. CLICK HERE