Staff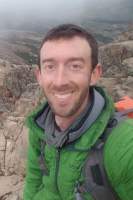 Matthew Danihel - Engagement Coordinator at The Peregrine Fund
A graduate of Delaware Valley University's wildlife conservation and management program, Matthew has now worked in ornithology for over a decade. His diverse experience ranges from songbird banding and shorebird nest monitoring to wildlife rehabilitation and training ambassador birds of prey. Additionally, he has done a wide variety of video production, graphic design, and social media work for multiple conservation agencies and NGOs. Matthew joined the American Kestrel Partnership in 2020 and currently handles all of the project's public outreach and communications.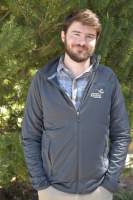 Dr. Chris McClure - Executive Vice President of Science and Conservation Programs at The Peregrine Fund
Chris earned his doctorate from Auburn University, conducting graduate work on testing and improving methods to monitor birds and determine their habitat needs. He recently finished his postdoctoral research at Boise State University. Chris' experience includes ecological modeling and vertebrate monitoring. He has published numerous articles on a wide range of topics including the effects of climate change on bird diversity across North America. Chris was previously the AKP director and is still involved, but is now The Peregrine Fund's Executive Vice President of Science and Conservation Programs.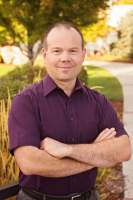 Paul Spurling - Director of Technology, Senior Software Developer at The Peregrine Fund
Paul grew up in Idaho, and remembers visiting the World Center for Birds of Prey soon after it opened. A lifelong interest in raptors played a role in his joining The Peregrine Fund in 2010. Paul applies his skills in software applications, website development, database architecture, and related computer disciplines to create and maintain the growing Internet assets of The Peregrine Fund. When not working with computers, Paul spends as much time outdoors as possible. 
Student Interns:  
Tala Davis – Data Entry Intern
Kevin Luke – Data Entry Intern
Zoe Ambrose – Education and Community Outreach Intern
Michael Freyman – Educational and Community Outreach Intern
Benjamin Wright – Data Entry Intern
Zinnia Barnes - Educational and Community Outreach Intern
Jeremiah Sullivan – Data Entry Intern 
Leticia Camacho – Data Entry Intern
Heidi Henderson – Education and Community Outreach Intern
Partners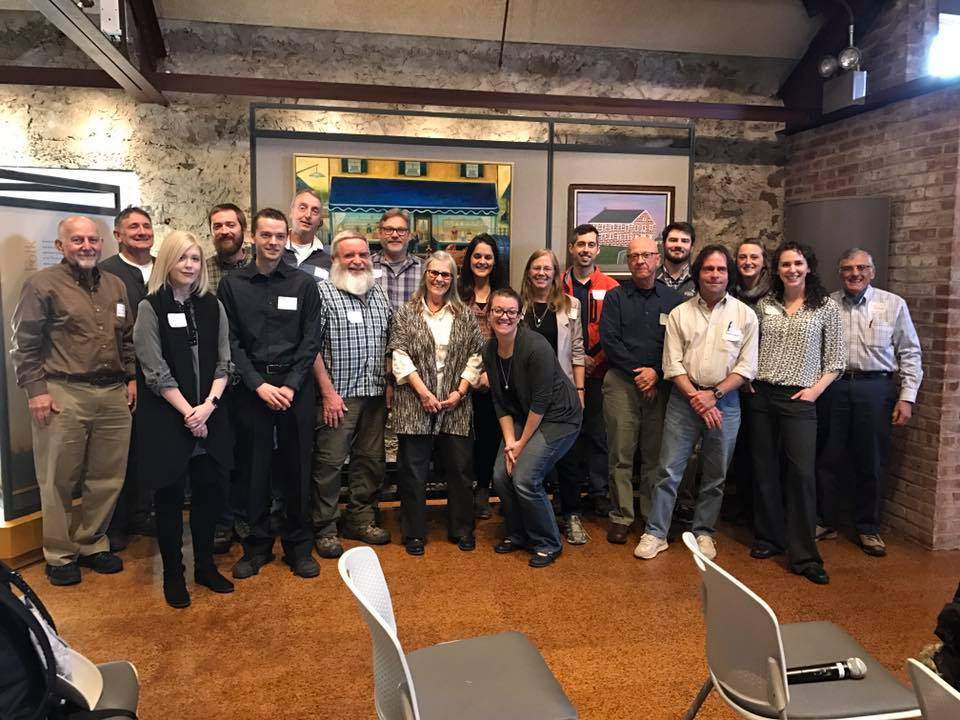 Pictured: At the 2017 American Kestrel Symposium professional researchers and community scientists met to discuss monitoring programs occuring across the continent and to outline research needs to understand why American Kestrels are declining. The symposium was co-hosted by the Brandywine Zoo and The Peregrine Fund's American Kestrel Partnership. Pictured above are many of the meetings speakers. 
Partner Spotlight
Partners are the foundation of the American Kestrel Partnership, so we'd like to introduce partners to each other through Partner Spotlights where we feature some of our outstanding partners in our quarterly newsletters! We encourage you to start a conversation with other partners on our discussion forum!
Paulette Epple is the Conservation Co-chair and Kestrel Nest Box Project Director for the Sacajawea Audubon Society. The chapter joined the American Kestrel Partnership in 2012 and now monitors ~70 nest boxes in Bozeman, MT. Epple gave a talk at the 2017 Kestrel Symposium. Read more from Paulette in the Summer 2017 newsletter!
Megan Shave earned her PhD from Michigan State University studying the effects of American Kestrels on cherry and blueberry orchards in Michigan. She pursued her interest in birds and in college she studied tyrant flycatchers in Belize, Central America. Shave gave a talk at the Kestrel Symposium in 2017 as well. Read more on Megan in the Fall 2016 newsletter!
Don McCartney and a Dozen Volunteers (Bend, OR): Don's foray into the kestrel monitoring world, began with his monitoring of just one kestrel nest box. Today, he and his team of a dozen extremely dedicated volunteers monitor boxes that extend into three Oregon counties. Last year, they set a record with 236 chicks fledged! Read more on Don and his Kestrel Team in the Summer 2016 newsletter!
University of North Texas (UNT) Ecology Program: Headed up by Dr. Jaime Baxter-Slye, UNT's Department of Biological Science Ecology BS Program is among our newest partners! The UNT Ecology American Kestrel Project will be fully incorporated into the sophomore-level Ecology curriculum by the 2017-2018 academic year. Read more on the University of North Texas in the Summer 2016 newsletter!